LEIGH MELLOR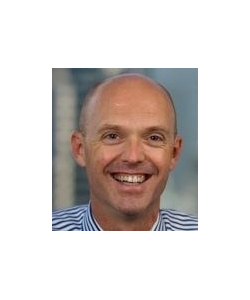 Register Secretary Leigh Mellor
I've been a Financial Planner's nightmare for the best part of 40 years … and proud of it … having owned over 30 cars. Were most of them objects of desire? Unlikely. All in concours condition? No chance. Expensive exotica? Only the last one a 1963 E-Type. This car is the car of my adolescent aspirations and might even cure me of my tendency to want to taste every flavour at the automotive gelato bar of life (I can hear my wife Corinne praying).
A related passion is motorsport. Fired on a hill overlooking Hungry corner at Lakeside International Raceway at age 7, marvelling at a one-two finish by Leo and Pete Geoghegan in matching yellow Porsche 911s. Twenty years later I would also be executing Hungry corner in a yellow car … an icon of my generation called a Datsun 1600. For competition, Nissan Z-cars followed, then Alfas, a Renault, a Lotus, a Toyota 86 even my grandmother's honey-brown Volkswagen Beetle (oh Yeah!). Hillclimbs, Motorkhanas, Khanacross, brief dalliances with Group S historics and Tarmac Rallying, but always Supersprinting.
Somewhere in there I ran junior driver training for 12-17 year olds for another car club under a Confederation of Australian Motorsports (now Motorsport Australia) licence. 
Through all of this dashing – and sometimes splashing – around I've learned to appreciate the luxury of pushing my abilities to a level that suits me. And that's the beauty of Supersprinting. You can go onto a track in anything basically roadworthy and proceed at your own pace to get your own best time on the day. It's a friendly, fun, supportive atmosphere. And you can do it in your road car. Best of all, you can double-enter a car as I have for years with my son, Rex. Some of the best bonding experiences and memories of my fatherhood! 
So I'd encourage you to give Supersprinting a go. The Jaguar Drivers Club of Australia organises Supersprints in a series run by the Combined Sports Car Association (CSCA), which comprises other British car clubs such as MG, Lotus, Austin Healey, Triumph and Morgan.