Classifieds - Books/Plates for Sale
By using the classified advertisements both on this web site and in the Australian Jaguar Driver magazine you agree to be bound by these terms and conditions of use (and the other terms and conditions and policies referred to in these terms and conditions) as amended from time to time including JDCA's Privacy Policy which sets out how JDCA collects, uses and discloses your personal information.
While the Jaguar Drivers Club of Australia (JDCA) is pleased to provide this venue where sellers can list cars and parts and buyers can purchase cars and parts, it is important to note that the JDCA is not involved or party to any transaction between buyers and sellers and has no control over nor does it make any representation regarding the ability of owners to sell items or the ability of buyers to buy items.
The JDCA does not warrant, represent, authorise or endorse the reliability, accuracy or completeness of any advertising content published on this web site and in the Australian Jaguar Driver magazine including third party display advertisements including, but not limited to, any representation or warranty that any advertised goods or services are of merchantable quality, fit for the purpose intended, safe for the purpose intended, as described by the seller or owned by the seller.
Classified advertisements are free to JDCA club members and Members of ACJC Affiliated Clubs for private purposes and $25 to non members.
Advertisements should be submitted by email to club-classifieds@jaguar.org.au

JDCA Club Members must quote their membership number when submitting an ad.
Members of ACJC Affiliated Clubs must quote both their Club name and membership number when submitting an ad.
For full details of what information is required in your advertisement and the Terms of Use for this Site please refer to the  Terms of Use.  How to Advertise and the JDCA Privacy Policy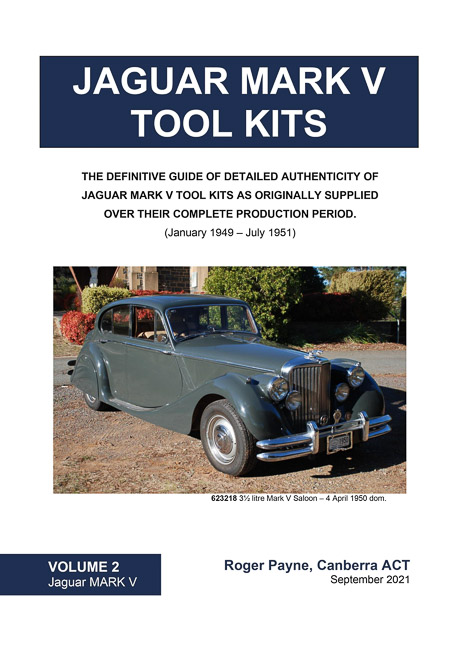 This VOLUME 2 booklet on JAGUAR MARK V TOOL KITS 1949-1951, is of similar format as per my earlier Mark IV TOOL KITS 1945-1949 booklet (I now refer to as VOLUME 1), of which there remains still a handful of copies still available ($35+$5 p&p).
The new Mark V Tool Kits booklet is a high quality standard A4 size 56pp + card cover - see attached photos, so up from the Volume 1 Mark IV booklets 44pp…
Within this definitive guide the complete tool kit and wheel changing equipment for all Jaguar Mark V built from January 1949 to July 1951, is fully detailed and photographed to allow any Mark V owner to put together or upgrade (if necessary) their current tool kit to a 100% authentic Concours standard.
The cost of each booklet is AUD$45 plus $6 p&p by direct bank transfer or PayPal (or free pick-up, or when I can, drop-off)
Anyone interested in buying a copy(s) should contact me direct at:- rogerpayne@bigblue.net.au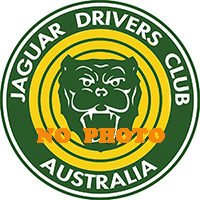 Jaguar Magazine - 60 copies, nos. 140-206 missing 182, 164, 172, 156, 147, 143, 142.
Jaguar World - 14 copies, May-Nov 2012, Jan-Jul 2013.
Art & Automobilia - 1 issue, 2014.
Total price for all $20 or any selection also $20. Collect Sydney northside, or you pay postage, or maybe deliver at club meeting. Approximate weight 24kg.



Refer to text
Sydney northside
John
0417 446 615
Elmgreen@ihug.com.au
VIEW FULL DETAILS