Martyn Book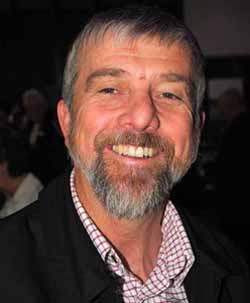 Register Secretary Martyn Book
I am in my 50,s and have been a member of the club for about 18 years. For the past 25 years I have been happily married to Christine. We live at Windsor, a semi' rural area in the Hawkesbury district of NSW. My trade is a licenced Electrician and communications installer.
 I enjoy the practical and hands on side to my trade and hobbies. Having picked up the mechanical bent from my farther who started out his trade building steam engines at the Evenleigh workshop in Sydney and retired as an Electrical Engineer.
The Red 1984 XJ6 Sovereign I bought as a result of my father-in-law looking for a classic car to drive in his retirement. I soon realised while looking at these cars, that an older Jag was good value. In 1995 the XJ was purchased with 160,000 km and now has 358,000 km on the clock.
We certainly have enjoyed some long and comfortable road trips turning NSW, SA, TAS, VIC and Queensland. Including packing in many purchases along the way. Over the years I've maintained and serviced just about all parts of the car. Including - engine, suspension, exhaust, A/con rebuilds and timber re-veneering.
Also in our garage we also have a Champagne coloured 1968 Daimler 250 V8. Technically owned by Christine, received as a bequest from her late father, Brian Park. The "D" as we call it is managed by myself ( driven, serviced, washed and loved).
Also having received some major home mechanical work over the last 2 years. It has been used by family and friends as a wedding car, including Brian driving it for his other daughter's wedding. Recently we drove down to Victor Harbour SA, for a friend's daughter's wedding.
Brian also left us his restoration project, a rear 1947 AC 2lt Saloon prototype. Timber frame, aluminium skin, (similar to a Riley) which only needs this electrician to do a rewire on for it to be on the road.
So in closing, I can say one of the great joys in driving Jaguars is being able to do my bit in keeping these cars on the road. It is gratifying to be able to see other people admire and enjoy our cars. I get pleasure out of explaining to other XJ drivers how to fix/repair an issue with their car. We love being a part of the Jag Club and participating in a variety of activities.
Looking forward to many years of happy Jaguar motoring.
Regards,