Bill Daws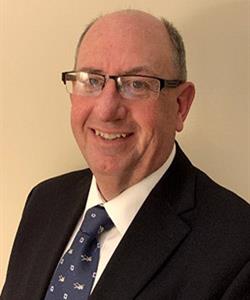 Register Secretary Bill Daws
I've always had an interest in older vehicles, with my 1st vintage car being a Model A Ford that Linda and I purchased just after we married. We had that car for 15 years and had many enjoyable trips and made many friends in the vintage car movement. We sold that car some time ago and whilst we have had many vehicles since, including Volkswagens, Mercedes, and more recently Jaguars.
However, I have always been keenly looking for something special, a vehicle with classic lines, reliability and sound engineering, as such I recently purchased a 1947 MkIV 1&1/2 litre. (I also own a MK2, XJ6, XKR and an E-Type).
 I joined the JDCA after attending an annual Kings School All British Day, where I was amazed by the number and variety of classic English cars on display and in particular the quality of the Jaguar Marque and the friendliness of the members.
Having been involved in Aviation for my entire life and with the standards of quality and engineering excellence that are set within that industry, I am very meticulous in regards to the maintenance and condition of my vehicles and second best simply will not do.
Whilst relatively new to the Jaguar scene I am keen to learn more about the brand, its heritage, design and its engineering. Taking on the role of the Historic Register will be both a personal benefit in this quest, an opportunity to learn from those who are long term members with the depth of experience that only years can bring and hopefully also to share this knowledge with others.
As the point of contact for the classic Jaguars, I am sure I will be able to point you in the direction of someone 'who knows'. It is comforting to know that there are passionate people out there with the ability to continue the Jaguar tradition.