Terribly British Day, ACT/Queanbeyan
Date: Saturday, December 4, 2021
Details
Terribly British Day - Queanbeyan
Saturday 4th to Sunday 5th December 2021
This event will depend upon COVID-19 restrictions in force in NSW and the ACT at the time.

Meet at Uncle Leo's Caltex servo Casula at 9.00am for a 10.00am departure.

Saturday lunch booked at Lerida Estate Winery, 87 The Vineyards Rd, Collector
Accommodation at Rydges Hotel on Canberra Ave. Make your own bookings
Pre-dinner drinks in the lobby bar at 5pm
Dinner at 6.30pm at Origin Turkish Kitchen, 2 Captain Cook Drive, Manuka
Sunday 9am - TBD in Queanbeyan Park
Detailed arrangements can be downloaded HERE


Register below before 21st November.


Contact for further information: John Elmes 0410 341 569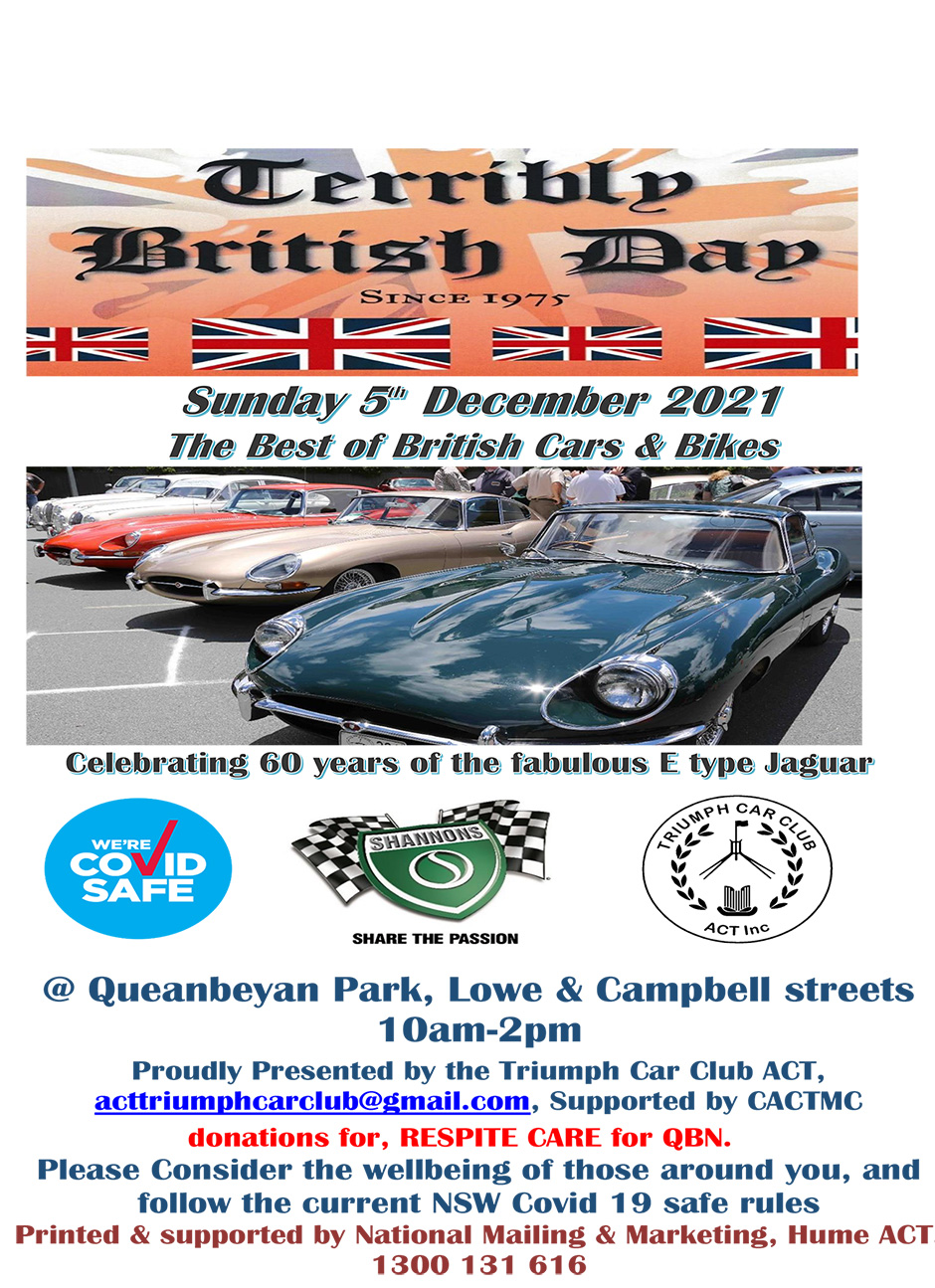 Attention Members: You must log in to Register for this event. Logging in will auto fill the information on this form