Classic Car Display and Charity BBQ
Date: Sunday, July 3, 2022
Details
Bob Adby is coordinating a run to a  
Classic Car Display and Charity Barbeque
at Bundanoon

3rd July 2022
Details below


A chap by the name of Miles Felstead (a committee member of the Bentley Drivers Club and a member of one of the Highlands car clubs) each year holds a charity BBQ on his property just outside Bundanoon. Snags are donated by a local butcher, lunch includes salads and sweets. They also hold a raffle. Entrance is usually $10 or $15.

All Proceeds go to the Children's hospital at Westmead.

On his property he has 3 huge sheds containing items such as a pre WW2 bi-plane, double decka buses, Austin 7's, Rolls-Royces and yes, a pile of other stuff much of which will remind those of a mature age of much of their life.

Unfortunately Miles has hit hard times but he swears that come hell or high water he is going to do the event again in 2022.


Indicate your attendance below, or  call Bob Adby on 0409 317 974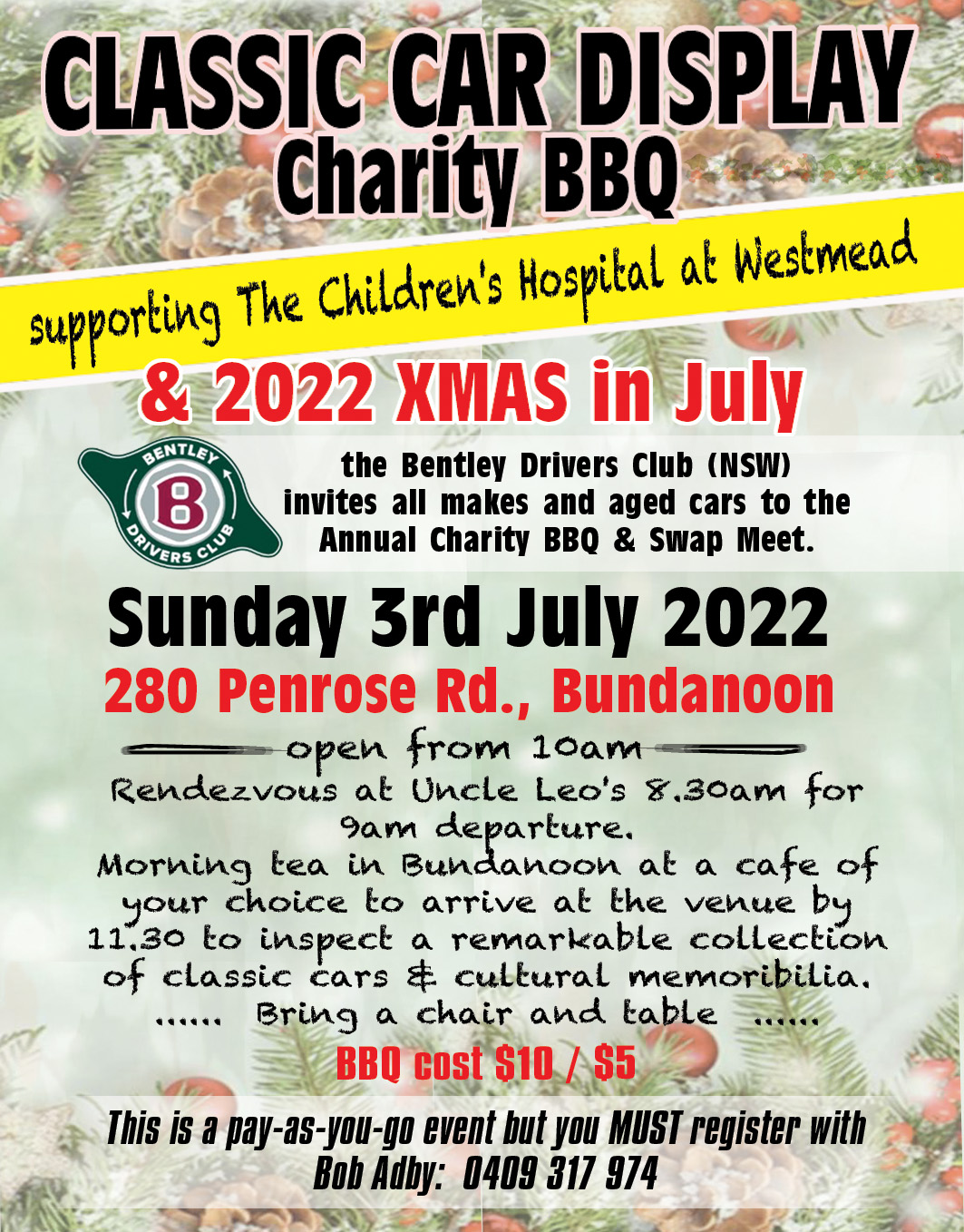 Attention Members: You must log in to Register for this event. Logging in will auto fill the information on this form