Grand Tourers Register run to Tench Park
Date: Sunday, February 27, 2022
Details
Grand Tourers Register Run to Tench Park
Tench Avenue, Jamisontown
(meet-up at the Park)
Sunday 27th February, 2022
Please register below so that we know how many people are coming.
This is a re-run of the washed out event from 21st November 2021, but is for morning tea, not lunch.
Contact: Steven Appino Ph 0407 634 797
This event will be conducted in accordance with whatever Covid related State Government Health directions are in force at the time.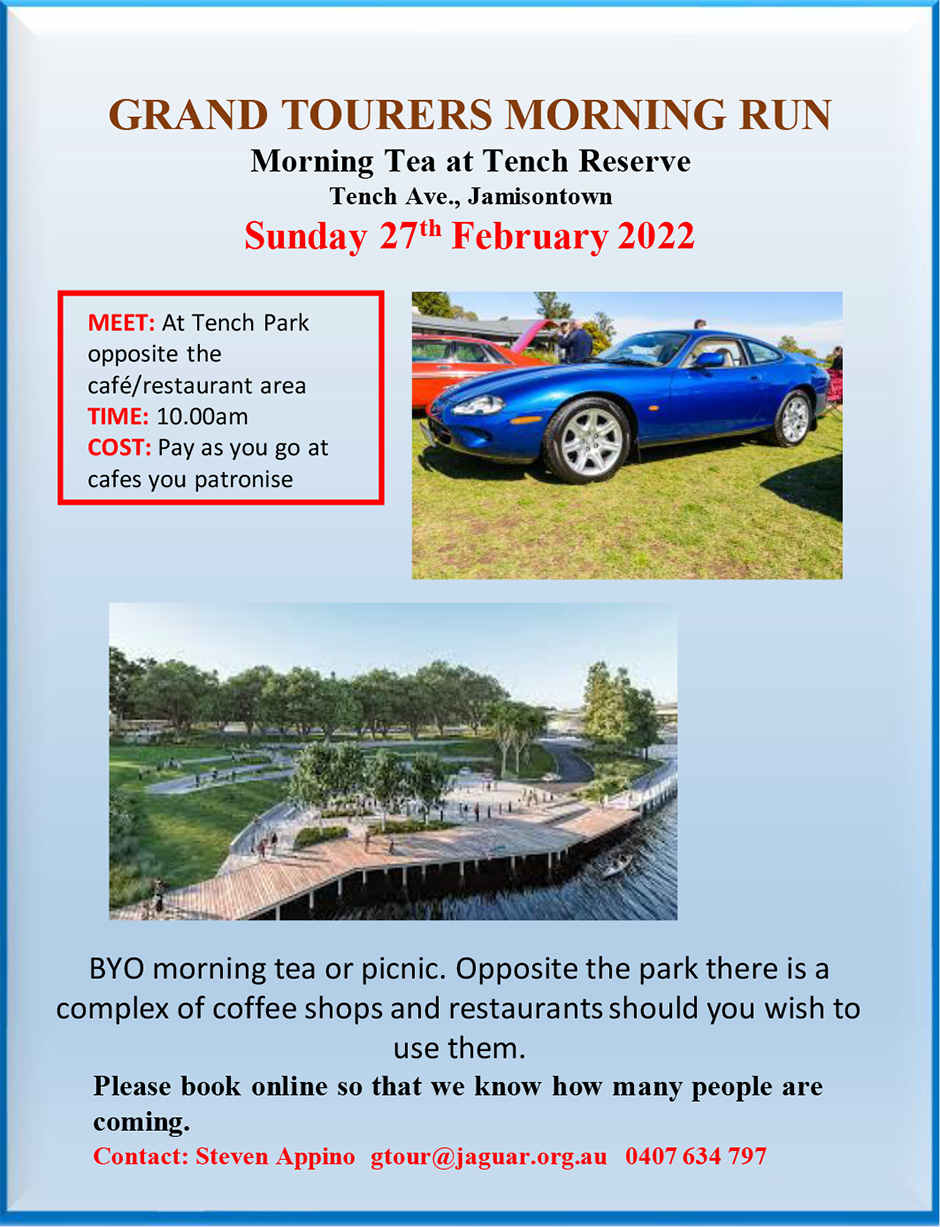 Attention Members: You must log in to Register for this event. Logging in will auto fill the information on this form