Alto Jaguar Mountain Rally
Date: Friday, May 27, 2022
Details
2022 Alto Jaguar Mountain Rally
Friday 27th to Sunday 29th May
Thank you for entering the Alto Jaguar Mountain Rally. 

We are looking forward to seeing you there, it's going to be a great event.
Due to a cancellation the start of this three day event has been moved to Rydges Mt Panorama, Bathurst.
We will be starting from Rydges Mount Panorama on Friday May 27th
All participants are required to attend the driver's briefing at 0800 ready for departure from 0830.
The cost for each entry (2 people) is $1,090 and includes two nights accommodation in Orange.
Single supplement $350 - if this applies to you please contact the organisers
Accommodation is available at Rydges for Thursday May 26th, and a 10% discount is applicable to Rydges club members and those who join at the time of booking. Make your own bookings for this night if you wish.
 We will contact you nearer the time with more information.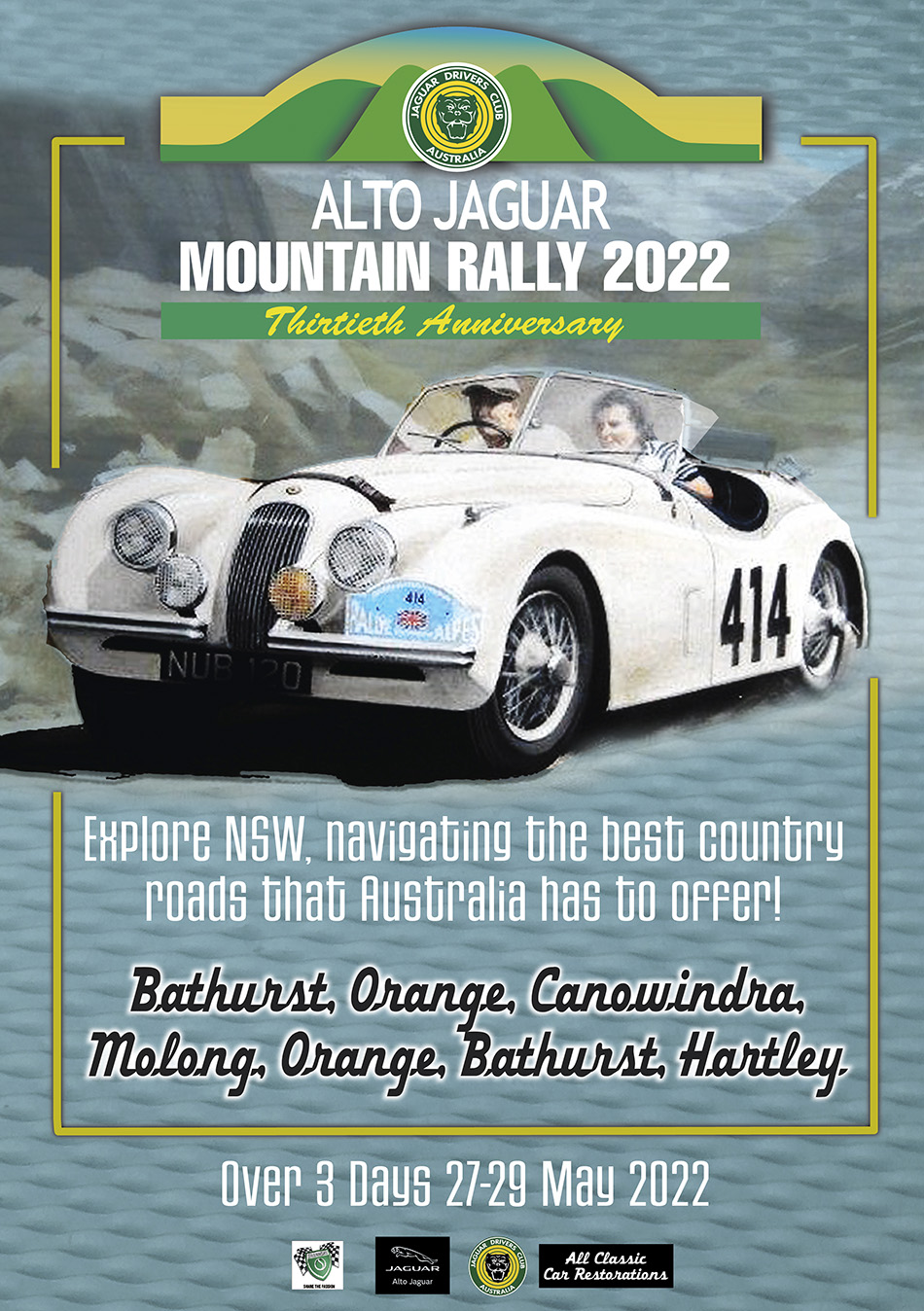 Attention Members: You must log in to Register for this event. Logging in will auto fill the information on this form